Happy Fourth of July!
To honor the occasion (not really), I have a fun set of blogs coming your way about Media Centers:
Gear and Electronics don't get as much attention as I had envisioned when I started this blog all those years ago, but hey, the blog itself hasn't either, so I guess it's par for the course. Still, I did undertake a small project in the realm of electronics several months back and never got around to writing it up. Today, that changes. In fact, the content of the post really encompasses both the "why/what" and the "how," so I have decided to break it up in to two parts.  Here is part 1.
The Dream: All your media content in one place
You will find that I did a post about media centers early on the history of this blog, just a little over four years ago. It's really amazing to see how much the landscape has changed since that post was written. But my definition of media center is still basically the same as it was four years ago: a one-stop-shop for all your video content. Four years ago, Apple TV and Roku were still two of the main contenders, but the boxes and features (or lack thereof) have completely changed. The market has become much more crowded/competitive over the last four years and all of the boxes, Apple & Roku included.
The technology has also changed. Companies have all doubled down on streaming shows and movies directly from the internet as their main way accessing content. There are some great set-top boxes out there that do this. Google has even thrown it's hat into the ring with the Chromecast, which is not even a box, just a dongle that plugs straight into the TV. Amazon's Fire TV & the Apple TV represent a more closed-system approach, while the Roku is a bit more open since they don't have an ecosystem to try and lock people into. Chromecast is sort of a different beast all together, but it gets lumped in. But because of this single ecosystem/streaming approach, one thing that these devices still do not do well is play back your entire DVD/Blu Ray collection digitally. Sure these devices can stream almost anything provided it is available on some type of service, but if you have something that you own that's not part of its various streaming apps, good luck.
"But Evan, my DVD library is made up of physical discs. You can't play back DVDs and Blu Rays on a streaming device!" Exactly. If you are like me, that DVD collection ain't growing like it used to, but it is large. Yes, Blu Ray's are awesome and probably still deliver the best picture (over streaming), but Blu Ray as a technology has to compete with streaming, whereas DVD was really the only kid on the block in its day. So you have a few Blu Rays, but mostly, you just don't buy movies as much. But let's just say there was a way to rip all your DVDs and Blu Rays to some sort of open digital format (there is). And suppose these legal digital files (you are allowed to create one back up copy of any physical disc you own) now reside somewhere on your hard drive. Just how would you get them to play on that big beautiful screen you've got if all you have are these streaming boxes? Answer: not easily. Not without some work.
The Reality: Piecemeal Hodgepodge Content
So because of this, many of us are still using some strange combination of physical disc players, smart TVs or streaming boxes/services and some type cable/fiber/satellite/over the air antenna for live TV. So instead of an all-in-one do-everything machine, we have a box for this, a box for that, and another box for that other thing. The only way to truly build a media center that can attempt to be all of these different boxes at once is to build an expensive computer and hook it up to your TV along with some special software and hardware. While that can integrate everything into one place, you are talking at least $500 to do it well and maybe more if you want that hardware to still perform well for more than a few years.
But really, it can be your everything box–Netflix, Amazon Video, all your streaming content, TV Tuner & DVR (cable or OTA), and a place for all your movies that you have created digital copies of. The thing is, while everything is now in one place, it's still a computer, and it will feel like one. Most people that build these things just admit as much and buy a wireless mouse and keyboard and operate at it as such to navigate between the necessary programs that do everything. My brother Zac is one such person. He mostly uses his for gaming, but he stores his movie collection it as well. He still has Comcast Cable and XBox One, though for streaming and TV, so his far from an "everything" box.

Now what? Embrace the piecemeal!
That's where I landed. Andrea and I have been "cord cutters" for about 3 years (no cable/uverse/satellite). We have firmly subscribed to the "box for this, box for that" philosophy, and believe it or not, it has served us pretty well. We use a Tivo Premiere for DVR of OTA broadcast stations ($15 per month for guide data). This fee is a necessary evil. There are cheaper/free solutions out there, but none as slick as Tivo since Aereo is now kaput. Tivo itself halfheartedly tries to be your everything box, giving you hulu and netflix and a few other apps, but its attempt is, well, halfhearted. So, it is the "Live TV/DVR Box."
Then there is the Blu Ray player, which doesn't get much use except for Redbox movies (still the cheapest rental rental out there). It also has some apps. Amazon Prime is on there (nice!), as well as ANOTHER Netflix app, similar to Tivo's but less clunky, and a host of others.
Then there is the Apple TV. Why? Airplay. Tivo can kinda do it with certain things like YouTube, but Apple TV makes throwing your computer or iPhone up on the screen amazingly simple. It's also my preferred Netflix player and VOD rental service because the interface is very clean and, well, Apple. And it has subtitles on most content, which I also like. But that still means there is one type of box that has been left out: the movie box. The one that plays all the content that I own: my digital library of movies from my DVD & Blu Ray collection.
Enter the FINAL PIECE: The Raspberry Pi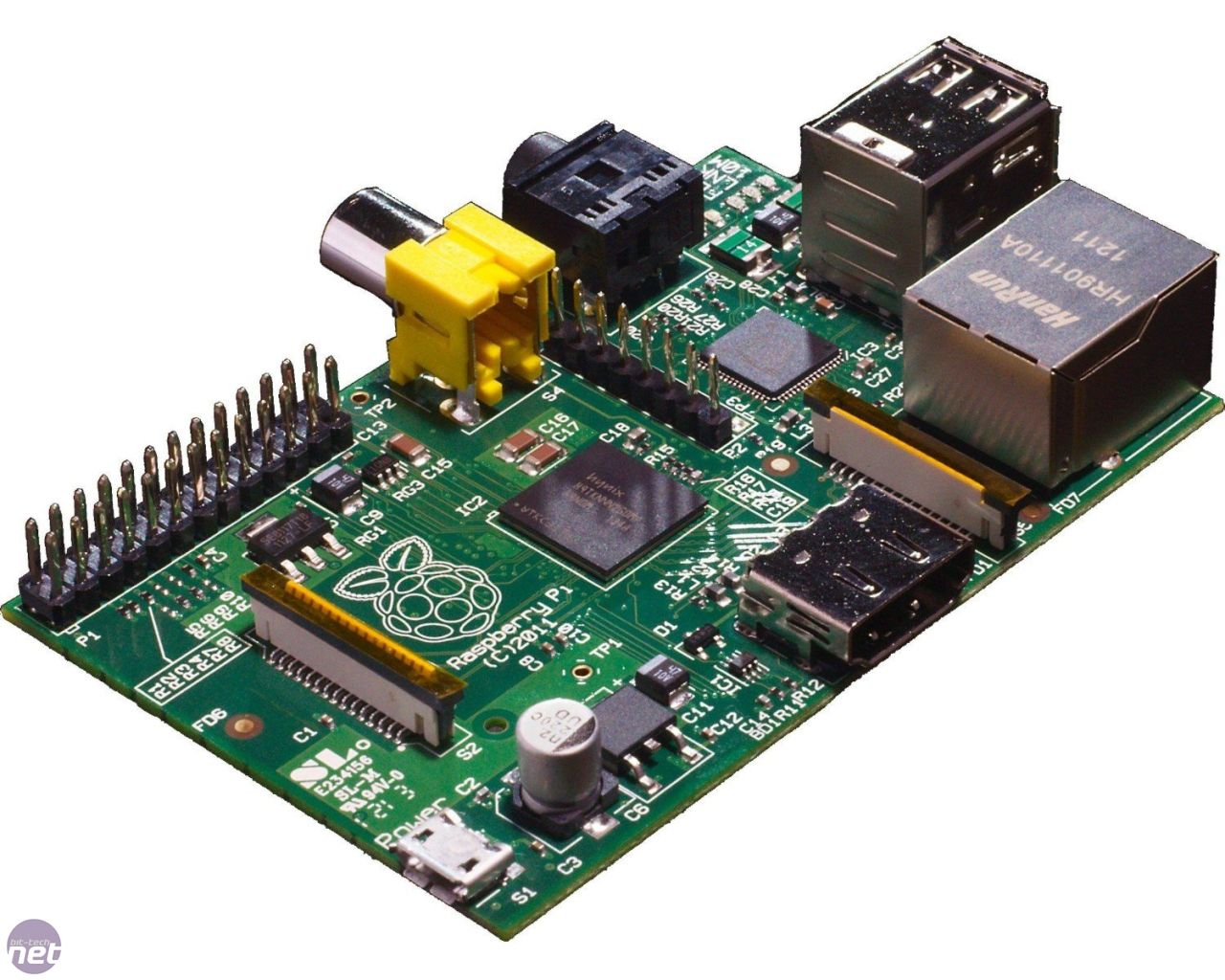 How I turned this thing into the final piece of the media center puzzle will have to wait for part 2 of this post. What you need to know now is that this little guy is about the size of a credit card only costs around $35. Stay tuned for part 2 to see how it was integrated into our setup.